A Merry Keto Christmas
Every year this rolls round and it's only natural if you're starting to worry that you might not be able to stick with your keto Christmas diet during the holidays! 

It's the time when most people are getting excited about that traditional roast with all the seasonal trimmings, the Christmas pudding with brandy sauce, the mince pies, and the mouth-watering buffet tables overflowing with festive fayre… If you're a bit down in the mouth, it's perfectly understandable, we've walked in your shoes! 

At Christmas of all times, life is supposed to be all about eating, drinking, and being merry. And the not small matter of presents. 

"Christmas won't be Christmas without any presents", says the opening line of Little Women. Time for a quick chat about keto Christmas cake alternatives to swiftly knock that one on the head! 
A Keto Christmas Wish For You
Willpower is the key component for the success of any diet plan. 

Our giant pain point, the threat to our willpower, was a sweet tooth. The frustration of not being able to satisfy a craving without completely blowing the serious commitment any diet demands. No chocolate bars, no sweets, no biscuits, no donuts, not even a banana! 

No More FOMO! no more missing out at all!  

Our Christmas wish is to make you more confident in your ability to stick with your keto Christmas diet during the party season, without feeling like you're missing out on the tastes and smells that make the holidays so special.  
 Share Your Keto Christmas Present List With Your Nearest And Dearest

Why not make it easy for your family and friends to buy you the gifts you want and need? 

The best and most thoughtful gift they could possibly give you is their support of your keto. Not Christmas presents that aren't considered, aren't what you like, and will end up going straight on the recycle pile. 
So what are we doing to support you during xmas? Oh the excitement! For Christmas, No Guilt Bakes always does a christmas bundle that gets rave reviews that will include all the Christmas favourites. Just make sure you are signed up to the NGB newsletter so you will be the first to know when they are up!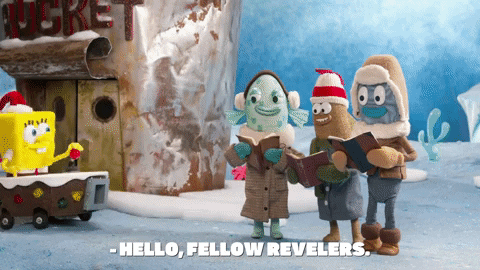 Ok we want to keep some surprises in there but we will let you know what the cake flavours are going to be 
Christmas Pudding ( with some variations on the typical fruits)

Mince Pie Cake - We want you to close your eyes and imagine biting into a mince pie in cake version

Sticky Toffee Pudding - After a second or 2 in the microwave thats exactly what you should get with this one

Blackforest Cake - Yes we brought it back just so it would be here in time for xmas. This one will leave the regular rotation after the holidays

Choc Mint - because no christmas is complete without one.

Choc Orange - Yes we see the famous Terry's chocolate oranges appearing all over shelves in Tesco's and Sainsbury and now its the turn of the Keto ChocOrange to make a come back.
You will of course be able to purchase them individually but to be frank, you'll want these in the bundle as we have some surprise products ( including the launch of 2 NGB products) following our themes and there will be 12 days worth of treats in our 12 days of Christmas bundle. If you want to know about it then be sure to sign up to our newsletter below as our subscribers will have the first heads up. 
Of course if its a gift then buy the 12 days of Christmas bundle but if its your and you already love one of our 10 deliciously guilt free flavours of keto cakes to choose from, you can either suggest your favourite flavours, or let people choose as a surprise for you. Otherwise, the variety packs are 'can't go wrong' gift options. including our Treat Yo Self Package
• Chocolate 
• Raspberry Swirl 
• Cinnamon 
• Lemon & Coconut 
• Lemon & Poppy Seed 
• Ginger 
• Blueberry 
• Orange (limited edition)* 
• Black Forestry (limited edition)* 
Take a look at our not naughty but nice range of pleasure-packed keto cakes. Our London premises is always a melting pot of new ideas to delight the senses.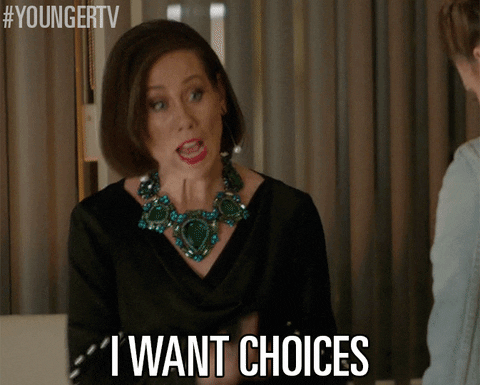 Give The Gift Of Healthy And Flavourful Keto Cakes From London 

It's a great idea for you, too, to give keto Christmas gifts to your family members and friends who've taken an interest in your diet. It doesn't make you preachy to share your deliciously guilt free secret with them, because there's no compromise on the richness you'd expect from triple the calorie content! 

Cute keto cake bites are fun festive treats for everybody! They are also perfect present picks for people with a range of dietary requirements – 
• Halal 
• Kosher 
• Vegetarian 
• Gluten free 
• Diabetic 

Order From Our Authentic Low Carb and Keto Bakery, Online To UK Plates In 2 Days! 

Christmas shopping trips this year are likely to be much more stressful, uncomfortable and time consuming than usual, due to social distancing, queueing, and mask wearing Covid safety measures. Most definitely not reminiscent of merrier seasonal shopping sprees you may have enjoyed in past years. 

Well, why would you, when speedy and convenient delivery from our door to yours in available at the click of a button online, without a mask in sight? 

• Choose from a variety of different pack sizes from 3-30 cakes 
• Select from a range of regular or tracked postage option from £3.59 - £4.49 
• Take delivery at your home within 2-5 days of placing your order online 

And our keto Christmas gifts to you:- 
• Free postage for orders of 33 cakes or more 
• A surprise free gift with orders of £20+ 

Extend Your Merry Keto Christmas To A Happy Keto New Year, Too! 

Everything crossed that the addition of a little of what you fancy will help keep you on the straight and narrow of your keto Christmas plan. But, if you slip, don't beat yourself up too much. The festive season really is the hardest time to stay 100% true to any diet, so don't ruin your enjoyment by feeling you have to be a martyr to it. 

At No Guilt Bakes Bakes, we're making it even easier for you to get straight back on track in the new year, with 5% on your future orders after you've signed up! It's our ongoing commitment to helping you achieve the success you've dreamed of, with deliciously guilt free sweet treats that would previously have been an absolute no-no.  So Merry Christmas and stay posted for some more Christmas focuses low carb and keto treats hand made with you in mind.


We've also included a selection of E Gift Cards for gifting as well. So you cant say you didnt have any options!